Introducing BookingPad Browser Extension
With major carriers removing parts of their content from EDIFACT and surcharging the rest, the transition towards NDC has been accelerating in the first few months of 2023. However, despite the dramatic shift in the distribution landscape, at AirGateway, we understand this change cannot happen overnight and experienced travel consultants might for now still prefer their "blue screen" as the go-to search platform.
(FYI: our Agent Desktop tool BookingPad was developed with the intention to make the booking experience more intuitive and seamless, especially for newly onboarded consultants who do not have decades of "blue screen" knowledge. Instead of long and tedious training on legacy systems with risks of getting ADMs for mistakes, they can be up&running on BookingPad within days, no ADMs in sight.)
The growing need to easily compare direct NDC vs GDS fares
The ability to compare NDC and EDIFACT fares without jumping between multiple windows has been at the forefront of our focus in the past months and we're thrilled to introduce the BookingPad Browser Extension, which makes the comparison of content between Amadeus Selling Connect Platform and BookingPad a seamless experience. After a few months of beta testing to ensure reliable performance, agencies around the world can now compare EDIFACT and NDC content in one screen, providing a streamlined and dependable solution.


When installed and active, BookingPad Browser Extension will automatically search for the same itinerary priced in Amadeus platform and return matching NDC offers with details and price, eliminating the need for separate windows or tabs. After evaluating offers, the consultant can choose to either proceed and finalize the booking in BookingPad or continue with their workflow in Amadeus. In addition, the extension will also search for and display other fare types such as Private, Negotiated or Special fares for the given itinerary, ensuring that the agents always have access to the broadest offer of content on the market.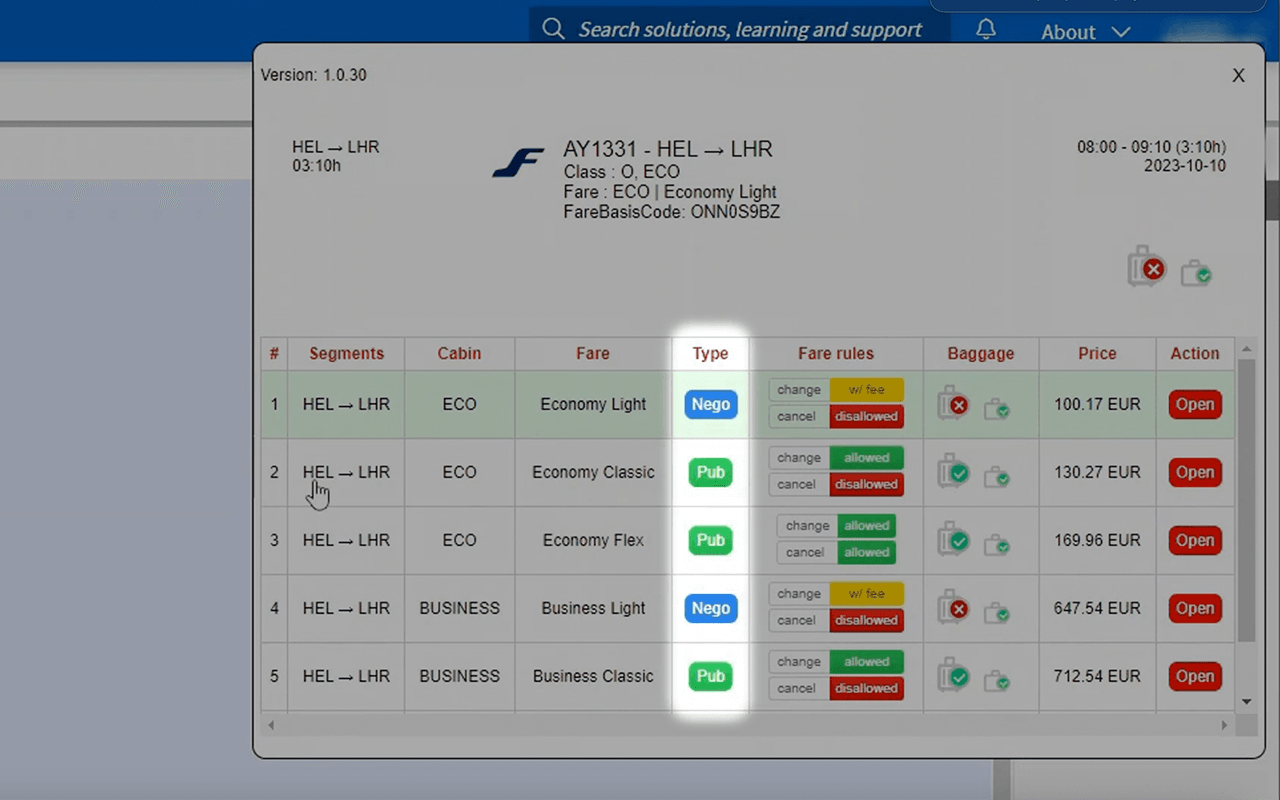 You can install the BookingPad Browser Extension here and add it to your Chromium-based browser right away (Google Chrome, Microsoft Edge, and others). After logging in using your BookingPad user credentials and setting the currency relevant for your search, simply proceed to the Amadeus Selling Connect Platform and start shopping. Once the itinerary is priced, the extension will automatically search for the same flights and display the results in a pop up window. Learn more in our Knowledge Base post here.
Especially given the reality of GDS surcharges (DCC - Distribution Cost Charge) as a common part of the ticket pricing scheme in 2023, having the ability to effortlessly compare GDS and NDC channels in one screen helps agents in selecting the optimal offer both for their customers and their agency.
For more information about AirGateway and our solutions - both Agent Desktop Tool BookingPad and API, reach out to us at sales@airgateway.com or sign up here.