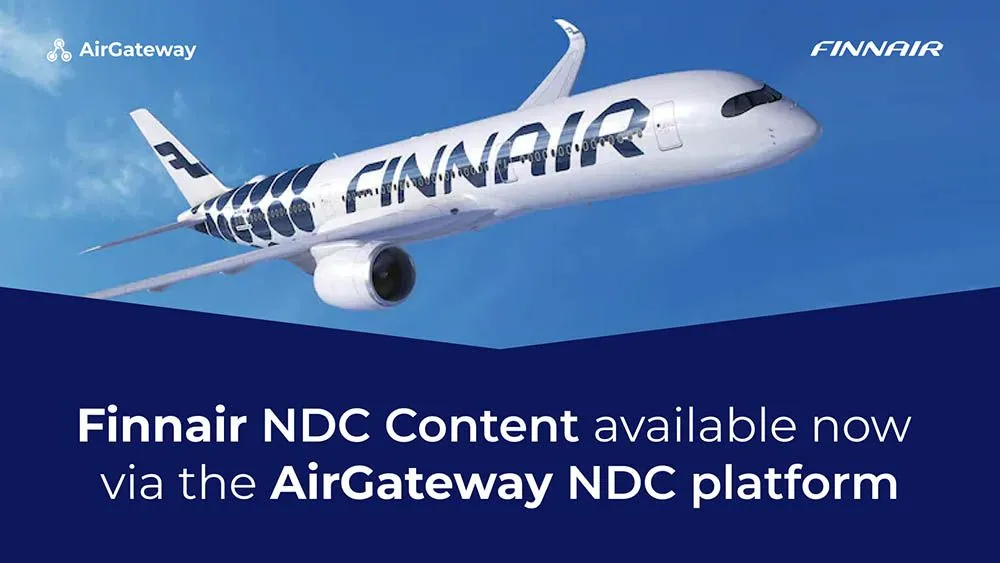 Finnair partners with AirGateway for content distribution on their NDC aggregation platform
Finnair Group and AirGateway are happy to announce their NDC partnership. This partnership enables AirGateway to distribute Finnair NDC content through their platform for authorised IATA agencies that have a direct commercial relationship with the airline group.
AirGateway provides real-time shopping, booking, on-hold, seats, services, full re-shops (upgrades and date changes), voiding, cancel & refunds and managing airline disruptions in one single screen with instant confirmation of the action from the airline NDC system. Additionally, our platform enables downstream seamless interfaces for NDC bookings reconciliation in third-party post-booking systems such as Mid/Back-offices.
This collaboration is very relevant to us because it means to enable in our platform the leading airline in the Scandinavian region, that has already announced their long-term commitment with their direct distribution strategy. These are for us the key partners in this long-distance race to modernize airline distribution that it's only starting to take-off.
says Jorge Díaz, CEO at AirGateway.
At Finnair, we embrace change and will continue to work towards promoting NDC content as one of the key initiatives in modernizing airline product distribution for the benefit of our customers and enhancing their booking experience. Through AirGateway's Travel Agency partner network we enable travel sellers to shop, book and service Finnair's NDC content, ensuring greater choice for customers shopping through partner agencies.
Jenni Suomela, VP of Channel management added.
This is an important milestone for AirGateway in order to achieve the goal of offering the industry with the largest offering of NDC content while deepening in all its functionality making it suitable for managed and unmanaged travel companies.
About AirGateway
AirGateway is a Berlin-based travel tech company and one of the leading IATA NDC (New Distribution Capability) aggregators connected directly to more than 20+ airlines, serving more than 200+ IATAS in 5 continents both via API and by an end-to-end Agent Desktop solution.